.
Conductor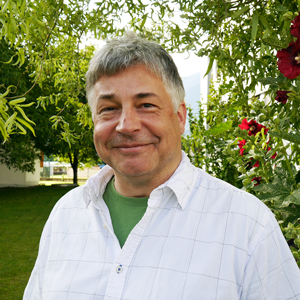 Bernhard Sieberer was born in Kitzbühel, Austria. He studied conducting with Edgar Seipenbusch in Innsbruck, Austria, and visited master classes with Sergiu Celibidache, Michael Gielen and Gustav Kuhn.
1986-1992 he was the musical leader of Europasommer in Fiecht. 1990 he made his debut with Vienna Chamber Orchestra in Konzerthaus in Vienna. Following performances brought him to Brucknerhaus Linz, to Steirischer Herbst, to Salzburg Festival, to Festwochen der Alten Musik in Innsbruck and to Tiroler Festspiele in Erl. His cooperation with different orchestras and choirs from Austria, Germany, Hungary, Russia, Italy, Greece, Poland, Lithuania, Moldavia, Romania, Czech Republic and Slovakia is documented in a lot of recordings for CD, broadcast and television.
1995-2001 he was the musical leader in Salzburg Festival of the incidental music by Werner Pirchner for Jedermann. Since 1995 he is responsible for the cultural program of the City of Kufstein, Austria.
Bernhard Sieberer is teaching in seminars and workshops for orchestra conducting and choir conducting. Since 1990 he is the musical leader of the chamber choir Collegium vocale Innsbruck and the vocal ensemble Vocappella Innsbruck, and since 1997 he is guest conductor of Jauna Muzika in Vilnius, Lithuania.
2008-2010 Bernhard Sieberer was responsible for sustainable musical development in Sekem and in Heliopolis Academy in Cairo, Egypt. He also worked in various other countries outside Europe and developed musical projects there. That is why he has the strong intercultural competence for a project like the Chor der Vielfalt.